"When The Lovers tarot card is drawn, what does it mean? A quick review"

1-866-525-2655
Toll Free USA and Canada
The Lovers Tarot Card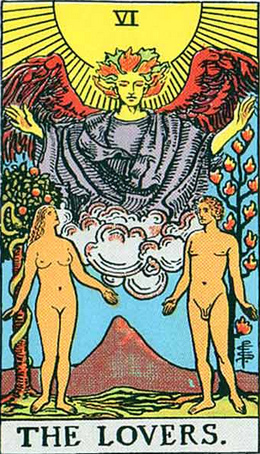 The Original Rider Waite Tarot Deck is considered the most popular tarot deck in the English speaking cultures. This classic tarot deck was originally designed by Pamela Colman Smith under the guidance of A. E. Waite, a noted mystic in his time. It is one of the few Tarot Decks that displayed and embraced Christian imagery, yet, in modern tarot the Christian undertones have been abandoned (example: ThePope Card is now called the Hierophant). Within The Lovers card you can see what appears to be the tree of good and evil with the serpent

First published in 1909 by the Rider company, this mystical Tarot deck has been so potent it has influenced the development of countless tarot decks created since that time. The Rider Waite deck consists of 78 cards, of which The Lovers card is called the sixth card and is sometimes associated with the astrological sign of Gemini.

As with all the tarot cards, The Lovers card has both positive and negative possibilities. Naturally, one positive is love ... physical pleasure and tension ... passion ... maybe even intense sexual satisfaction. The negative is that it all may be lust ... or an affair ... a love that may never be fulfilled or even lost ... or a passionate relationship that is not meant to continue.

When The Lovers tarot card is drawn, love is in the breeze, lurking nearby, or maybe that your love life is about to change or be influenced in some significant way. Whatever is happening or about to happen, it is going to be a surprise. And, it is going to happen in the realm of Love.

In drawing The Lovers card, love is going to be involved, and passion. There are going to be some choices involved. It is going to pit your life as it is against your life as it might be ... do you choose to do the right thing, the wrong thing or try and escape either choice. How you choose will be either very positive or negative, not much in between. Love can bring virtue to one's life. Serving love can bring virtue into one's life. Choosing poorly out of lust can drain away love and virtue. This is why the tree of good and evil appears on The Lovers card ... will you eat the apple or not? Temptation is involved. It is a question of how this temptation is going to effect you. And, yet, the angel in the background also shows that you may be tempted into doing the right thing, and the right choice will be passionately rewarded. If you study the card carefully, you will begin to see how rich it is symbolism. No one said love is easy. But, this is only part of the story ...

Where and when The Lovers card is drawn within a "Tarot Spread" (Tarot Spreads are all about how many tarot cards will be drawn and how those cards are to be laid out on a table). Another powerful influence is the predetermined context of the tarot reading. For example, before a tarot reading begins, what is the context of the reading. Are the tarot cards being asked about love ... or about career ... or family ... or future events ... or to gain insight into a particular person ... the very context of the tarot reading can shape why The Lovers card was drawn and what that means in a given context. Example: If The Lovers card is drawn in a reading about career, the cards are saying love is in some way impacting or about impact one's career. How? Why? .... well, that's why you need a skilled tarot reader ... especially a tarot reader who is gifted with psychic, intuitive talents who can bring clarity to the cards.
---

Are you ready for a personal, love tarot reading?
Then, give a call, now. You will be glad you did.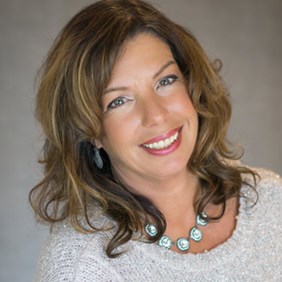 "There is a Lovers Card in nearly all tarot decks. Drawing the lover's card does have important meanings, but what also must be considered are the other tarot cards drawn during a love reading. In life, love is all about relationship. So it is with Tarot, you must look at the lovers card in relationship to the other cards ..."
More about Tarot Love Reader Delia

To contact Delia, call toll free
1-866-525-2655
Delia's Personal Extension: 9106
(Calls Toll Free In The USA And Canada)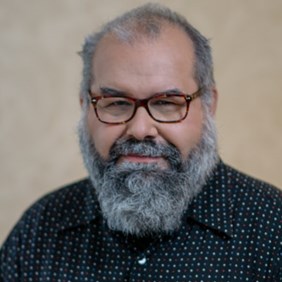 "There are many ways to interpret the Lovers Card when it is drawn! My name is Stasch and I am passionate about Tarot. I have seen the powerful insights and answers about love that a tarot reading can bring. A love tarot reading can reveal so much if you want a full picture."
Learn more about Tarot Reader Stasch

To contact Stasch, call toll free
1-866-525-2655
Stasch's Personal Extension: 9303
(Calls Toll Free In The USA And Canada)
Have questions ABOUT a tarot love reading? Give a call. No charge to get answers about satisfaction guarantee, billing, privacy, and so forth. Just ask for support. This is all about providing a quality tarot love reading service.
All readings come with a satisfaction guarantee
More Tarot Help Articles
---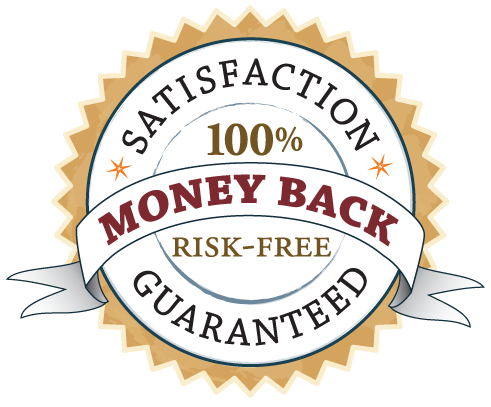 For Entertainment Only. Must Be 18+ For Readings.
This page copyright TarotLoveReadings.com .
Thanks for visiting The Lovers Tarot Card Page.